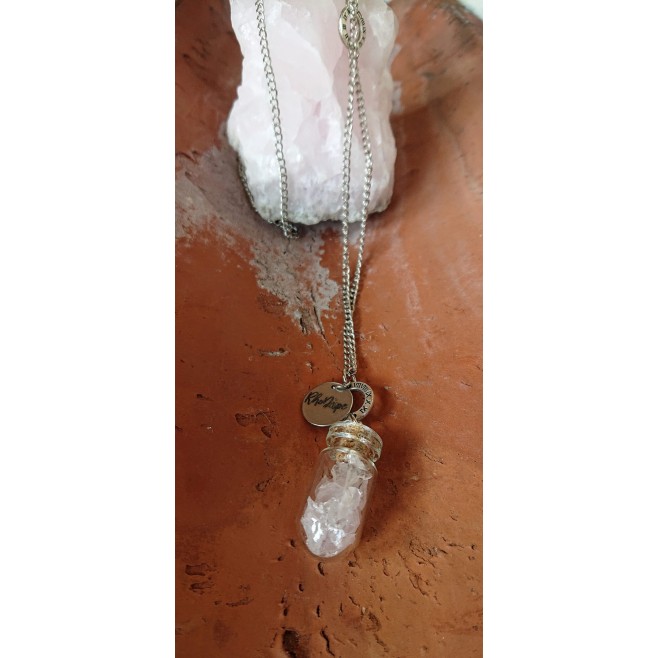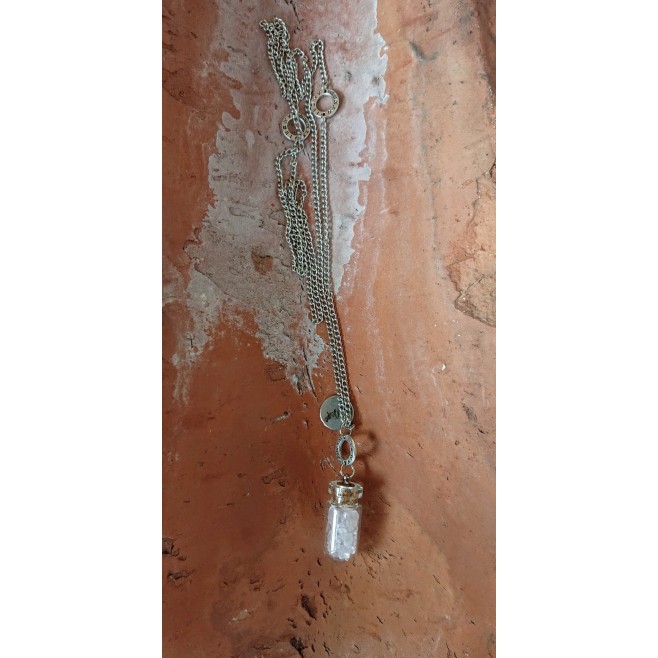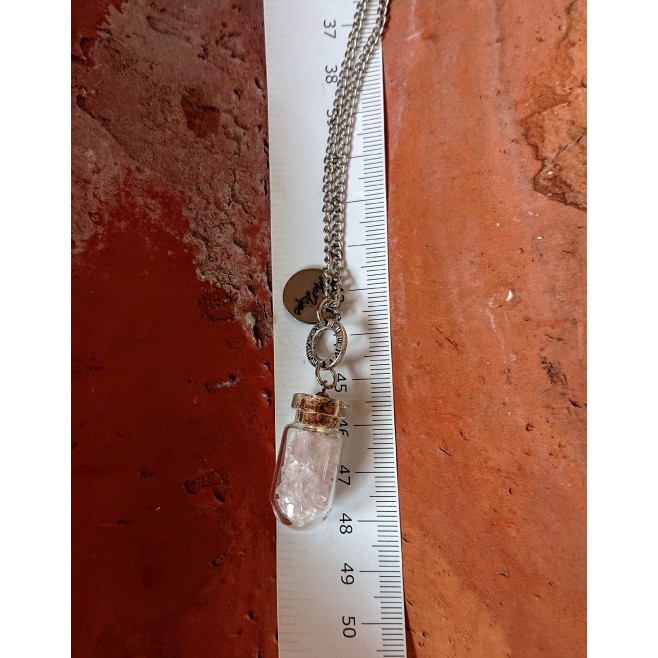 Necklace Love with Rhodope rose quartz
Stock:

In Stock

Model:

333030-02

Weight:

0.10kg

Dimensions:

6.00cm x 6.00cm x 6.00cm
Handmade necklace with Rhodope rose quartz and metal chain.
The jewelry from the RhoDope collection is special, they carry the power and spirit of the ancient and majestic Rhodopes. The crystals and minerals are carefully collected by hand during the many expeditions specially organized around this area, which gives a unique energy and unique look to each piece of jewelry.

Quartz is the stone of love, forgiveness, compassion and unconditional love.

Material: Rhodope rose quartz, metal, glass jar

Delivery is made within 3-5 working days.